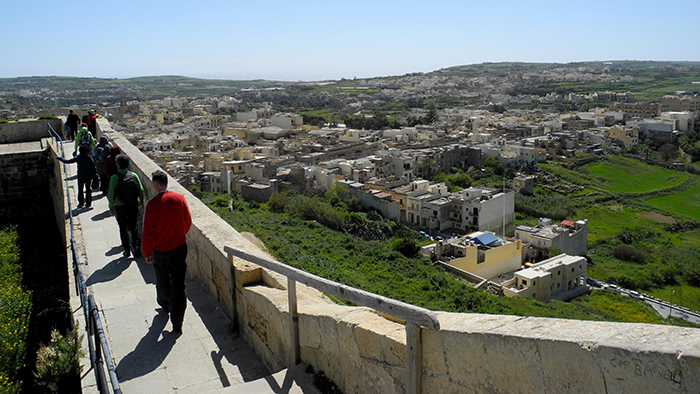 The Citadel, or the Citadella, is the fortified center of Victoria known as the jewel of Gozo. Like the fortified city of Mdina on Malta, the Citadel of Victoria was created out of the need for protection against invaders. The Knights commissioned the construction of the Citadel in 1599 in order to protect the Maltese. Before the Citadel, life for the Gozitans was harsh.
Their small island was susceptible to frequent pirate raids and attacks. In 1551, Ottoman forces overtook vulnerable Gozo and captured around 600 people, leaving behind only the old and sick. The captive Gozitans were taken to Tripoli where they were sold into slavery. It was clear that something had to be done to protect Gozo's people.
The Citadel continues to be one of the most frequented tourist attractions of the island. Visitors can walk along the bastions and take in stunning 360° views of the surrounding villages, farms and countryside. Within the fortification are plenty of sites to explore, including museums, restaurants outdoor farmers markets, the Battery and gun powder depot and it-Tokk, also known as Independence Square. The museums are open Monday to Sunday 9:00 am to 5:00 pm. Joint admission to multiple Citadel sites is €8 per adult and includes entrance to the Folklore Museum, Gozo Archaeology Museum, the Old Prison and the Natural Science Museum.