PAYMENT METHOD
MARIBLU BED & BREAKFAST
Payments Options : Online – Direct Deposit – Cheque.

Mariblu Bed & Breakfast :
Call (+356) 21551315 (+356) 99497757
Mgarr Road, Xewkija, Island of Gozo
Email: info@mariblugozo.com

SHOULD YOU WISH TO PAY VIA REVOLUT,
OPEN REVOLUT APP
ADD NUMBER OR SEARCH ID
CLICK ON SEND

This page will diver to secure PayPal web-page after clicking submit button.
Pay via PayPal System;
You can pay with your credit card
If you don't have a PayPal account
IBAN NO: MT79 LBMA 0500 0000 0000 0117 2600 470
SWIFT CODE:  LBMA MTMT
SORT CODE: 05061
Transfer can take up to 4 to 5 days.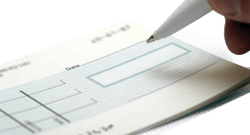 Payment by Bank Cheque
(Maltese only ! no foreign cheques)
Beneficiary Name to: Frankie Magro
Please send post mail to:
Frankie Magro,
Mariblu Guesthouse,
Mgarr Road, Xewkija, Gozo.