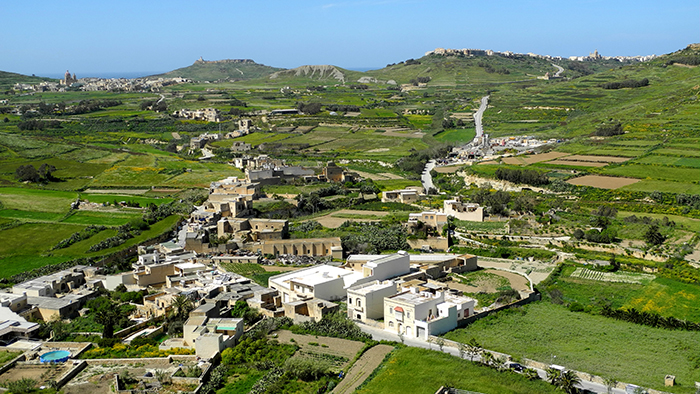 Gozo may be small, but it boasts a variety of activities for visitors to enjoy including exploring local villages, dining on succulent Mediterranean cuisine, soaking up the sun at the beach or sailing to nearby Comino for a fun-filled day at the Blue Lagoon.
Tales of Gozo are nearly as ancient as the island itself; it was immortalized by Homer in the Greek epic poem, The Odyssey. The poem tells us of the hero, Odysseus, and his 10-year voyage back to Ithaca from Troy.
The prehistoric Ggantija temples are one of the island's main attractions and a UNESCO World Heritage Site. But your Gozitan history lesson won't end there. rolling around Victoria (Rabat) will reveal centuries-old houses along narrow, cobblestone streets as well as charming pijazzas (squares). The island also features luxury hotels, scenic seaside villages and two impressive churches, the Gozo Cathedral and the Basilica of St. George. But if what you are really after is some R&R, you're headed to the right place. Gozitans know how to relax and enjoy simple pleasures, and did I mention that they love to eat!
Getting around Malta with the newly established bus system is now easier than ever. Traveling by bus is definitely the the most cost-effective method of public transportation. Mainland routes pass through the main bus terminal in Valletta while direct routes provide service through smaller towns and villages without a stop in Valletta. Bus services run from 5:30 am to 11:00 pm with night buses in select areas